Insightly: CRM & Social Media
Customer Relationship Management & Social Media:
What's the Difference and Can They Work Together?
Intuitive business experts could see the value of social media the moment that it appeared on the Internet for the first time. Every company is made up of people and those people often love to go online and comment on social media about everything from their auto mechanic to the service they get from vendors at work. That is why social media, from the day it was created, has been an integral part of customer management.
Customer Relationship Management (CRM) software has been around longer than social media, and CRM solutions are critical to establishing strong relationships with clients. Can CRM work with social media? Is there an online CRM solution that can mingle with social media to make customer management more effective? Web CRM solutions and social media are very different, but they can also work together well to help companies expand their revenue with their existing customer base.

Social media can help you make happy customers even happier.
What Is The Difference Between CRM And Social Media?
Social media can simply be defined as any computer platform that allows people to Interact and share information with the general population or specific groups. Wikipedia defines CRM as a computer program that organizes customer data and allows easy access to customer information. In other words, social media allows companies to collect information on customers, and CRM software allows companies to organize that information.
Social Media Enhances CRM Capabilities
Prior to social media, companies expended a lot of energy and money to get good information for their CRM software. Phone calls and personal meetings were the two primary ways that companies learned more about their clients and collected relevant personal information. With social media, a company only has to engage clients online to collect much more pertinent information related to customer relationship management.
How Can The Two Work Together?
There are several web CRM programs available that allow companies to collect information through social media and then put that information into a format that can be used to increase revenue. How does online CRM increase revenue? Social media allows companies to find out what customers are really thinking about products, customer service and the competition. Companies can cultivate that information through social media and use it to improve client interaction.
Social media also allows companies to analyze the people that work for client companies and gather personal information that will help strengthen the bonds between clients and vendors. For example, many people put their birthdays on social media and that information can be put into a CRM platform and used to send out personal birthday greetings to clients.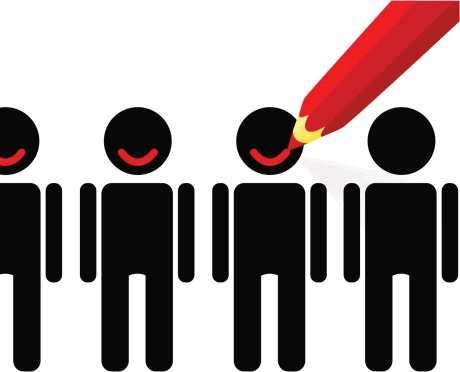 Influence client attitudes by mixing social media and your CRM platform.
How Can Companies Use Social Media To Get CRM Information?
Insightly tells us that social media platforms such as Twitter, because of the limited amount of characters allowed in each message, are excellent for gauging the effectiveness of "call to action" statements. A company can determine which of its customers are more liable to respond to direct social media offers by monitoring responses to tweets about promotions and product releases.
It's also true that constant interaction on social media is essential to the success of any online CRM program. A company must engage its clients daily on social media to get the information it needs to strengthen customer relationships and increase revenue.
Social media is a gold mine of information for companies that understand how to mingle social media information with CRM platforms. Online CRM programs can help companies to learn valuable information about clients that will result in increased sales. You can try the Insightly services with a free account for up to 2,500 records or a 14-day free trial of the premium plan. Check out Insightly's pricing to find the online CRM plan that is right for you.
George N Root III is a professional freelance writer who has expertise in topics such as Internet marketing, business, advertising, and personal finance.